---
Does your Sleep Partner Wake You Up because of your Snoring?
Say GOODBYE to SNORING and GET LOST in your DREAMS.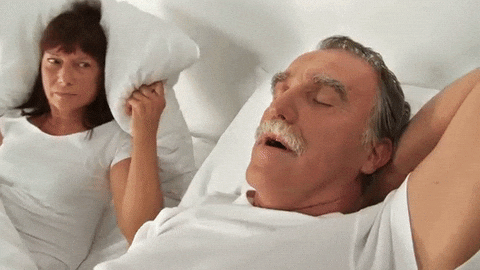 Nasal Snore Reliever
The Natural Solution to your Snoring Troubles!
[ FEATURES ]


2 IN 1 ANTI-SNORING DEVICE

SB charging is made of extremely soft silicone material, very soft, suitable for different sizes of nasal passages. The built-in micro hair dryer is completely contained in the anti-beating devices, making your breathing easy




STOPS SNORING NATURALLY 

An otolaryngologist developed this anti-snoring kit for natural snoring relief. The device is designed to maximize airflow through the nasal passages, preventing snoring by keeping your airways open at night.




UNIQUELY TESTED SCIENTIFIC DESIGN 

The anti-nor solution is scientifically designed to maximize the airflow through the nasal passage, effectively alleviate the NOR and improve the quality of sleep.

VERY EASY TO USE 
Just insert the nostril plug into the nostril to fall asleep quietly. Nostril plugs are easy to use. You will say goodbye to awkward daytime sleepiness and bring you a new happy life.




ECOFRIENDLY AND REUSABLE

Justcarts™ Nasal Snore Reliever is completely Eco-Friendly, Therefore, you do not Need Clean Cleaning Equipment every night. Get rid of uncomfortable noises.
[ WHY CHOOSE Nasal Snore Reliever ]
EFFECTIVE TO STOP SNORING & EASE BREATHING
Gently but effectively opens up nasal passages from within to maximize airflow and hence reduce snore. So you can breathe easily.
THE ULTRA COMFORTABLE DEVICES IN THE MARKET
Designed according to the natural shape of your nostrils for comfort and fit with very soft FDA-approved plastic, BPA- and Phthalate-free. Soft, comfortable design, which fits firmly in the nostril, forming a perfect seal without straps.



A BEAUTIFUL AND PEACEFUL SLEEP 


Freeing yourself of the annoying and sometimes embarrassing side effects of deep sleep is SNORING!

[ HOW TO USE AND SAY GOODBYE TO SNORING! ]
SO GET ONE AND GET ACCESS TO,
Restful Sleep, Easy Breathing, Healthy Body and Live A Good Life!
Share blog posts, products, or promotions with your customers. Use this text to describe products, share details on availability and style, or as a space to display recent reviews or FAQs.